Chrono
Admin






Number of posts

: 1504


Age

: 23


Location

: Space


Ribbons

: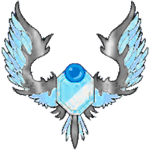 Friend Code

: 0000 0000 0000


Registration date :

2008-09-21


Subject: "Its a small world after all." by Chrono Sun Dec 14, 2008 12:09 pm

---

this book is a bunch of short stories writen by me. I will write one and if it gets good results i will write another, if i get a bad result then i will stop. some are to do with and some are to do without pokemon

The Prince and his Princess

"Once upon a time lived a prince who was searching for a princess to marry. This Prince was Prince Ninorino. The Prince wanted a princess so bad that he had sent posters of himself and his kingdom every where to fare away countries countries. The Prince waited and waited for his princesss to arrive but for days he had waited in his castle he felt so ashamed of himself that he became depressed. But one day the there was a knock on the door. The Princed jumped up and ran for the door. The door was big and very well kept, it had gold handle and was made of oak wood. The prince opend the door to find one of the most beautiful princesses there were. She wasn't that big infact she looked like a mouse, she wore a very pink dress with a matching hat, she had a ruby ring and earings. The princess intoduced herself as Princess Ninorina from the hoenn kingdom. Ninorino was so happy and proud that finnaly he had a princess. The Queen did not know if this Princess was a true Princess so put her to the test without her knowing, she always wanted the best for nidorino. The Queen had first watched how Ninorina was eating. Ninorina did eat with the highest amount of politness, she did not talk unless spoken to and had not food in her mouth, she did not make a mess not even a little, she even asked for more which made the King verry happy. The Queen still wasn't satisfide with Ninorina, so she took away a leaf from the bead and switched it with the smallest peace of neatals. When Ninorina went to sit down to sleep she was complaining that her bed wasn't made properly and she has a bit of a pain. The Queen dissided that Ninorina was a true princess because a fake wouldn't feel anything."
Chrono
Admin






Number of posts

: 1504


Age

: 23


Location

: Space


Ribbons

: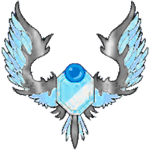 Friend Code

: 0000 0000 0000


Registration date :

2008-09-21


Subject: Re: "Its a small world after all." by Chrono Mon Dec 15, 2008 12:21 pm

---

heres the new stroy hope you like it its a good one.

The legend of Jynx

Once apon a time in a village called Chestnut near the forest called Thousond Berry Forrest. In the Village lived a girl named Jynx. Who went to school in the village, who ate dinner with her parents. But Jynx had no friends, and her parents did not lover her that much, she didn't have a job hey you cant blame her she is only 12, she was frownd apon by the puplic of chestnut because one night when she was 6, she was taken by Thousand berrey forrest whitches. When the village went to get her back they gave her back but baring a curse which she whishes she never had, this curse was a curse that gives her bad luck, super bad luck. When she wakes up every morning and has a shower its ice cold water every time, when she has toast for breakfast she always leaves crums everywear which she has to clean up after, when she gets to school her seat breaks. When she went to by her lunch the cashires found that she had fake money and called the police. But today she prmoissed herself will be diffrent, and indeed it was diffrent when she steeped out side it was raining, her mom gave her an umbrella that when she opend it got taken by the wind. She walked to school which wasn't far but oh well. when she got to school she slipped because he shoes were wet, she landed at the popluar girls desk, which mad her scream and yell, the teacher tried to help Jynx up but slipped on the water aswell which made a boy holding his ruler through it backwards in laughter, but the ruler had hit one of the mean boys from the back of the class, and the boy who through the ruler had stopped laughing.

After school Jynx retouned home and was greated by no one, went up stairs for bed because she new her mother would forget about her and would not have dinner. Jynx's day always had something new that was bad happend to her if it wasn't falling into a hole it was getting hit by a stick. Jynx was always upset every day from dawn to dusk but today she had enough, she was going to become the best persons. So the next day she didn't care her shower was cold on the coldest day of the year, she went outside to start her day of being the best person ever. She saw Mrs Pen who was naturally nice taking her bags home from the market. Jynx went up and ask her if she could help and Mrs Pen said "of course". So Jynx took some of the bags and walked with Mrs Pen. A couple minutes later the bag breaks and all the suplise fall onto the ground. Jynx flys down to pick up the cans, vegatable, and other equpement. Jynx was so upset that she failed but she was determined to find away. Mrs Pen had lost most of her jollyness now and was screaming at Jynx, and told her to leave. Then Jynx found Mr Thomas who was sweeping his porch, he was so pleased to hear Jynx wanted to help so went inside while Jynx swept the porch. After sometime of sweeping the wind had blowen in the oppisit direction of Jynx so all the dust went back on the porch, Jynx was so annoyed that she accidentaly hit the broom on a nearby tree. Mr Thomas came out and cried for his broomed and fined Jynx for her vandilism. Jynx went back on the road to look for work and she found Mr smith sanding his table. Jynx asked him if she could help and he said sure, so she took some sand paper and began to sand, sometime latter she took a big piece off the table Mr Smith was a bit upset that he was nearly done and now he had to re-du it all again. Jynx saw the look on Mr Smiths face and she felt sorry, so she went on her way again, but no one would give her work or talk to her, Jynx felt sad and angry so she ran, ran far away, somewhere were where no one find her, somewhere were she is the best. She ran towards Thousand Berry Forrest and ran inside deep,deeper and deeper. Maybe she will find a curse remover, or someone like her where they dont care about anything, where they can live there lives for who they are. Jynx found she couldn't move, her legs felt like they were in cement, she tried to move but it made it worse, she felt as if she was sinking, she was sinking. She was in quick sand, she was stuck crying for help but no one came, the sand was up to her waist, she tried to move this way and that but she went faster, up to her neck now, she started to cry.
No one has seen much of Jynx after that, some say she comes back and haunt the village by givining her curse to the people and people who know of her pain, now you know. Dont worry its only a legend so you dont have to worry or is it a lengend, and this really happend and jynx is going to give you her curse. Be carefull!
jigglepuff
Noob






Number of posts

: 4


Friend Code

: 0000 0000 0000


Registration date :

2009-02-26


Subject: Re: "Its a small world after all." by Chrono Fri Feb 27, 2009 10:17 pm

---

i like your descriptions in the nidornio story

the jynx story made me kind of annoyed at her though because she should have thought more positively instead of crying all the time, her curses werent even that bad like everyone makes crumbs, nothing to cry about
Mercury
Moderator





Number of posts

: 552


Age

: 23


Location

: England


Friend Code

: Platinum FC-1548 5398 5890
Pearl FC-0990 1089 5394
SSBB-2278 0801 1238


Registration date :

2008-12-15


Subject: Re: "Its a small world after all." by Chrono Sat Feb 28, 2009 3:32 am

---

Chrono, I noticed the first one was an adaptation of a real fairy story. Not that it matters. What you need to sort out is your spelling. Otherwise, good start!
Max
Trainer






Number of posts

: 381


Age

: 24


Friend Code

: 0774-8649-9899


Registration date :

2008-04-16


Subject: Re: "Its a small world after all." by Chrono Wed Mar 04, 2009 5:19 pm

---

The Jynx one was actually pretty sad. You're very creative and I hope it takes you far. Good job! ^^
Sponsored content

Subject: Re: "Its a small world after all." by Chrono

---