So I recently took on drawing on my computer. I have never tried using photoshop for drawing until now. For now I have only done pokemon. So Ill just post what I made so far. (Might as well post the sprites i make here too)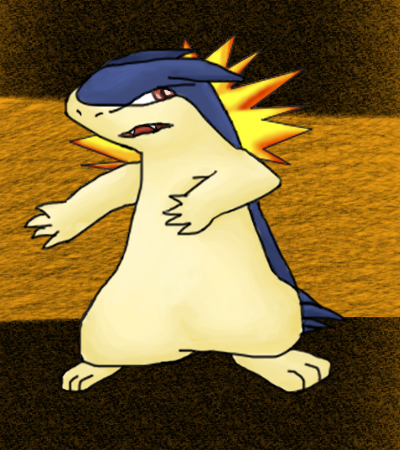 My first obviously has to be my favorite pokemon of all; Typhlosion! Its just him standing there looking awesome with a nice background.
Here is a chilly beartic. He forgot his scarf and is feeling the chill regardless of being an ice pokemon. Poor thing.
I'll add more when I make them
_________________
Much Doge. Wow