Chrono
Admin




Number of posts

: 1504


Age

: 24


Location

: Space


Ribbons

: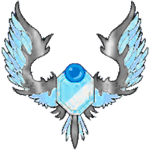 Friend Code

: 0000 0000 0000


Registration date :

2008-09-21

Subject: X and Y what would we like to see? Thu Aug 22, 2013 3:44 am

---

So I thought we can discuss things we would hopefully like to see in the new games of X and Y and argue why your idea is good or bad.

For starters I would like to see a more developed story which draws me in, maybe have choices? I would like more to do during the game and a harder game play as I found pokemon recently becoming to easy for my little eyes.
Ito le Typhlito
Admin




Number of posts

: 1901


Age

: 27


Location

: MA, USA


Ribbons

: Fire/Grass E4





Friend Code

: SoulSilver
0605 0667 5485
White
0905 6828 1373


Registration date :

2011-01-22

Subject: Re: X and Y what would we like to see? Thu Aug 22, 2013 1:12 pm

---

I think they are slowly making better stories in each game. But a couple choices beside the but thou must would be nice. Still would like it if they add 16 badges instead of 8 like in soul silver and heartgold. And they should bring back the frontier that was in emerald cuz that was fun

_________________

Much Doge. Wow