SHREDDER(Dragon)
Rookie





Number of posts

: 107


Friend Code

: 073273498040 for SS, for pearl 352498494011


Registration date :

2011-01-22


Subject: Reveal Glass Mon Aug 05, 2013 11:59 pm

---

I'm not exactly sure if this is where i should post this so i guess i'll do it here. I need someone who has reveal glass black/white 2 ( the item that allows you to switch landorus, thunderus, and tornadus between genie and therian forms ) to let me trade my landorus to that persons game, that person changes my landorus from genie to therian form, and trade it back to my game. I don't have much to give in return but i'll think of something to give in return.
Gates
Elite 4





Number of posts

: 439


Location

: Danger Zone


Ribbons

: Water/Psychic E4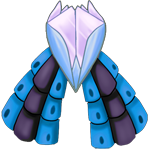 Friend Code

: White 2: 4599 7402 6728
SSB: 5284-2554-0925


Registration date :

2012-07-04


SHREDDER(Dragon)
Rookie





Number of posts

: 107


Friend Code

: 073273498040 for SS, for pearl 352498494011


Registration date :

2011-01-22


Subject: Re: Reveal Glass Tue Aug 06, 2013 7:02 pm

---

Thank you so much it worked * ps i'm not using the landorus obtained by this methos i'm using it just to get reveal glass * if there's anything you need just ask and i'll see what i can do.
Sponsored content

Subject: Re: Reveal Glass

---