xThe Cap'nx (Andrew)
Noob






Number of posts

: 13


Age

: 28


Location

: Michigan, USA


Friend Code

: 1206 7699 3260 Soul Silver
2667 0847 5913 Black 2


Registration date :

2012-12-05


Subject: please help. trading for scizor. Wed Dec 05, 2012 2:45 pm

---

I've been looking around the internet for over 3 days now trying to find someone who's willing to trade for my scyther on soul silver so it can evolve then trade it back. I don't have ANY friends to trade with, and nobody even answers the requests i make on pokecommunity, yahoo answers, and several other forums. My scyther is at the level where it has to be evolved to learn any of it's good moves. So i've had nothing to do for the last several days because if i level up my scyther (my main pokemon) one more level it'll start learning wing attack,or double team instead of iron head, x scissor, and swords dance (which are the moves I need for scizor to be any good)

So if anyone will trade with me and trade it back, i'll give them an item for their trouble. I have pp up, protein, sun stone, hard stone, miracle seed, quick powder and TMs for taunt, embargo, payback, rock tomb, attract.
Or i could get you any of the prizes from the pokeathlon, or anything else I can find.(i'm only at the 4th gym)

Just tell me what item you want and I'll attach it to the pokemon when i trade it back to you. I would REALLY appreciate your help, i feel like i'm going crazy trying to find someone to trade with.
Chrono
Admin






Number of posts

: 1504


Age

: 23


Location

: Space


Ribbons

: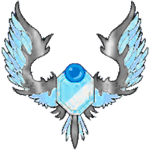 Friend Code

: 0000 0000 0000


Registration date :

2008-09-21


Subject: Re: please help. trading for scizor. Wed Dec 05, 2012 3:31 pm

---

Hey Andrew, welcome to the forum! It is a shame no one is willing to help you, and it is a right shame, scythers should be a scizor

I suggest looking at the Chat Box (CB) at the bottom of the hope page as sometimes members will hang around there.

I sadly don't know if my Heat Gold works anymore, so if you don't find anyone, ill have a look for it and help you out

But I am certain there are still some 4th Gen players left on this site, as rare as they may seem. It is also quite ironic as when 5th gen came out, people swore they would never switch over.
xThe Cap'nx (Andrew)
Noob






Number of posts

: 13


Age

: 28


Location

: Michigan, USA


Friend Code

: 1206 7699 3260 Soul Silver
2667 0847 5913 Black 2


Registration date :

2012-12-05


Subject: Re: please help. trading for scizor. Wed Dec 05, 2012 4:05 pm

---

ok. thanks. I'll check out the chat box, and see if i can find anyone that cares about 4th gen anymore.
Ito le Typhlito
Admin






Number of posts

: 1901


Age

: 27


Location

: MA, USA


Ribbons

: Fire/Grass E4





Friend Code

: SoulSilver
0605 0667 5485
White
0905 6828 1373


Registration date :

2011-01-22


Subject: Re: please help. trading for scizor. Thu Dec 06, 2012 3:52 pm

---

if you ever catch me on chat, ill be happy to give you a hand

_________________

Much Doge. Wow
Sponsored content

Subject: Re: please help. trading for scizor.

---